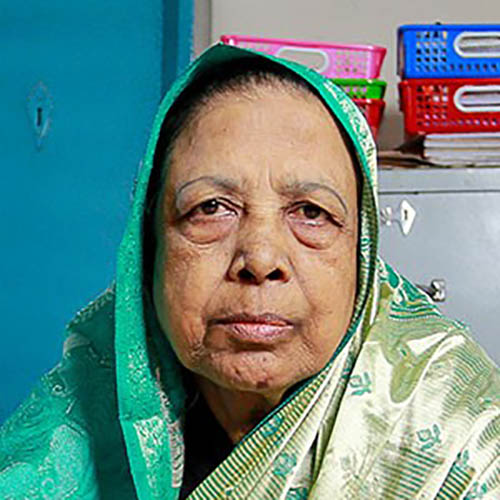 Mrs. Nurjahan Begum
Vice-Principal
It gives me great pleasure to reach out to you through this web site on behalf of North East Nursing College. Welcome to our college, established in the year of 2009. NENC aims to train dedicated and expert nurses, capable of contributing towards the development of emerging health care systems in public and private health care organizations.
North East Nursing College conduct various courses. It offers Basic B.Sc. in Nursing & Post Basic B.Sc. in Nursing, Diploma in Nursing Science and Midwifery, Diploma in Midwifery and Diploma in Cardiac Nursing. Our Diploma & B.Sc. course provides high achieving undergraduate students the opportunity to extend themselves intellectually and clinically.
We strongly believe that the nursing students are responsible and accountable for quality nursing practice thus they need to be appropriately trained, oriented and directly supervised by qualified and experienced faculty. Highly qualified dedicated faculty and infrastructure helps our students in meeting the challenging requirements today.
I request you all to take this opportunity and explore the facilities and opportunities, we have for you. Thank You.
Location: North East Nursing College South Surma, Sylhet.